Disebabkan terlalu minat dgn Korea, k-pop dan yg sewaktu dgn nya,
sy pun search dorang punya set sudu + chopstick yg cumil tu.....
Nampak dorg makan nasi guna pakai chopstick & sudu stainless steel tu,
dgn makan mee segera dlm periuk,
nampak mcm sedap betul la plak......
(tapi bila sendiri beli mee Maggie, biasa ja pun....
xda lah berselera macam diorang makan Ramyeon tu.... heheeh~.. )
Walaupun orang Cina, Jepun, Korea memang sama² makan guna Chopstick,
tapi Korean version ni agak unik....
Sebab mereka punya lebih panjang berbanding Chopstick Cina & Jepun....
Dan majoriti memang stainless steel.....
Search punya search dalam tenet,
akhirnya jmpa jugak dorang jual online.......
Design pun semua nya cantik² belaka,
sy pun decide tuk pilih yg design bunga Rose timbul instead of laser....
Matawang kita bulih pilih, tp sy pilih guna USD sbb senang convert to RM....
akhirnya smp juga barang yg sy order.....
Eksaited kemain lagiiii!!!!
Tuuuu diaaa...... Chopstick terbang direct dr Seoul tuuu....
Kemain jauh beli nyaa......
Haaaa~... lepas ne gerenti makan asik guna chopstick & sudu kesayangan ne....
Tengok tuuuu.....
Goo Jun Pyo & Geum Jan Di pun makan Ramyeon guna tudung periuk....
Macam sedap kannnnnnnn.....
Next time, saya mau beli mereka punya rice bowl pulak....
Pun jenis stainless steel....
Uniknya rice bowl dorg ne ialah ada Lid (penutup)...
Cumil kan......
Alhamdulillah.... Bisnes Sudu Chopstick Korea mendapat sambutan.... Syukurr.....
Cara order:
Email me -
brownies_watiej@yahoo.com
*** Order options:
1. Set Sudu + Chopstick (Panjang)
2. Mangkuk Nasi stainless steel with lid
3. Periuk Ramyeon (Gold)
** Sy pun terima order utk sudu kayu juga yaa....
Sy jual pattern petak2 & plain only yaa.. Pattern Rose out of stock, tq~
Mangkuk Nasi stainless steel with lid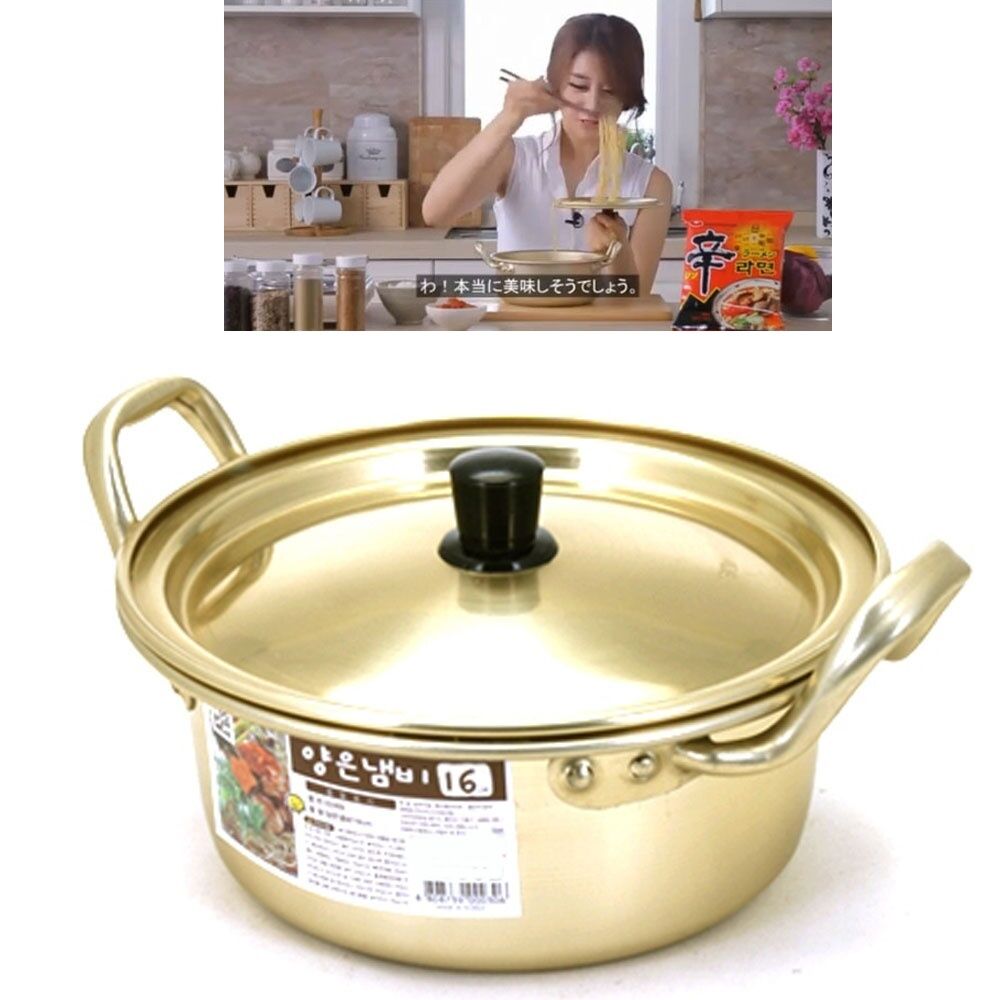 Periuk Ramyeon (Gold)