Ne kali, sy mau introduce 1 restaurant tmpat kami makan with myLovely family
during our trip to Jogja tempoh hari..........
FYI, Omah Dhuwur ne nama dalam bahasa Jawa yg bermaksud
Omah=Rumah ; Dhuwur=Atas....
So, mmg sesuai la dgn restaurant ne yg kawasan dia mmg agak tinggi....
Lokasi pun agak susah utk dicari....
Tp Aunty kesayangan sy memang sengaja pilih restaurant ne sbb dia tau hobi Photography sy... heheh...
Sebab di dalam restoran ne ada taman2 utk kita Photoshoot...
Since nama pun sudah nama Jawa, so menu pun mstilah masakan asli Jawa....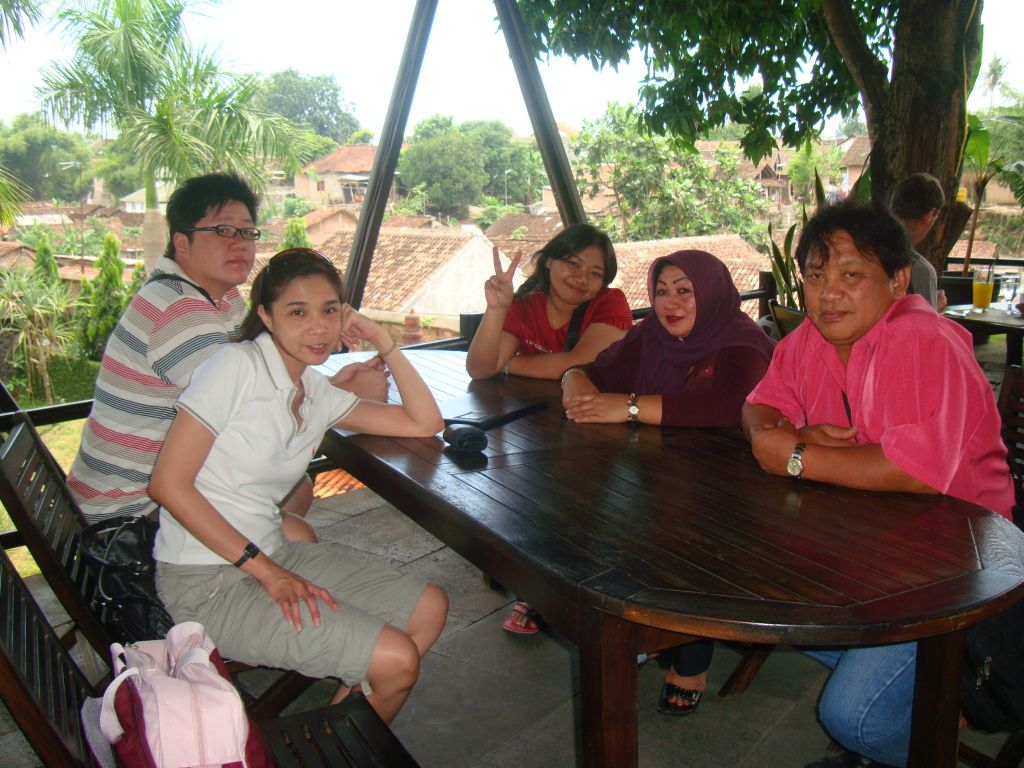 Once kita masuk restaurant ne, ada butik kecik tmpt dorang jual pakaian & souvenir Batik....
Pastu kita pun pilih seat.....
Memandangkan restaurant ne mmg sgt tinggi,
so angin pun sgt nyaman ~.......
Then, mari kita pilih menu pulak.........
Sementara tunggu order smp, pa lagik........??
kawasan di bawah restaurant tu ada taman yg sgt luas & cantik.....
Sgt sesuai utk Photoshoot........
My aunty pun layan kan jak laa amik gmbr mySista & me,
posing sana, posing sini.....
Pas sesi photoshoot selesai,
kami pun makan...........
Jum kita tinguk pa ja menu yg kami order.............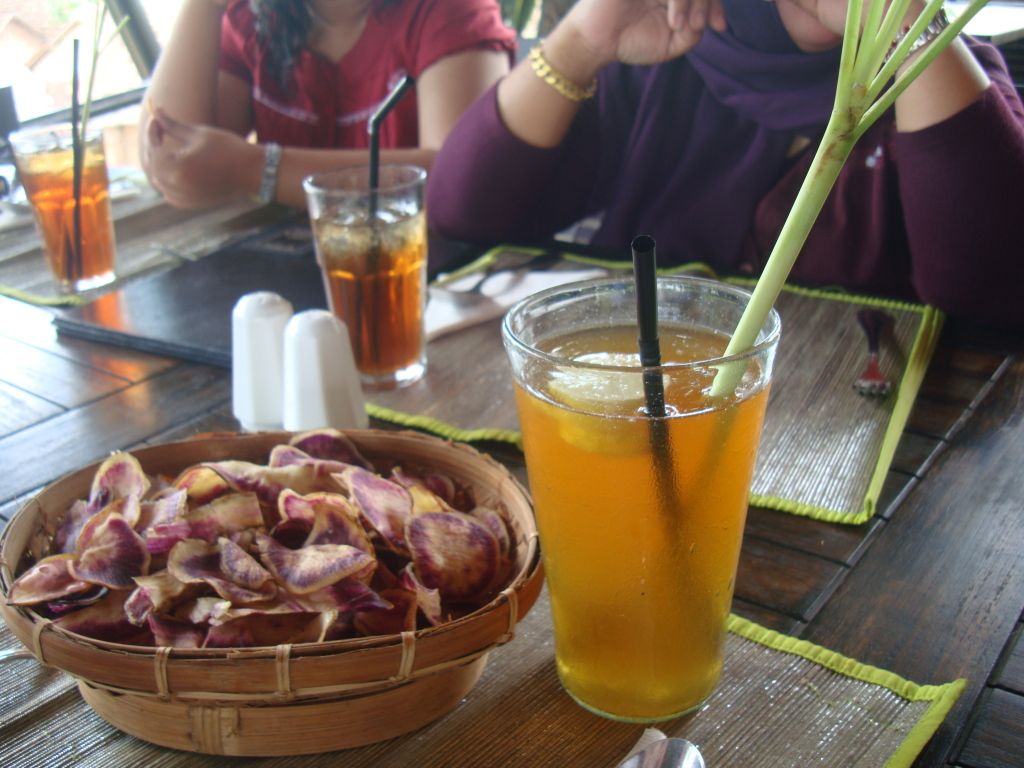 Keripik ubi ne sbg starter, free jaaa...... hehehehe~
~ Sop Buntut ala Omah Dhuwur (a.k.a Ekor Sapi) ~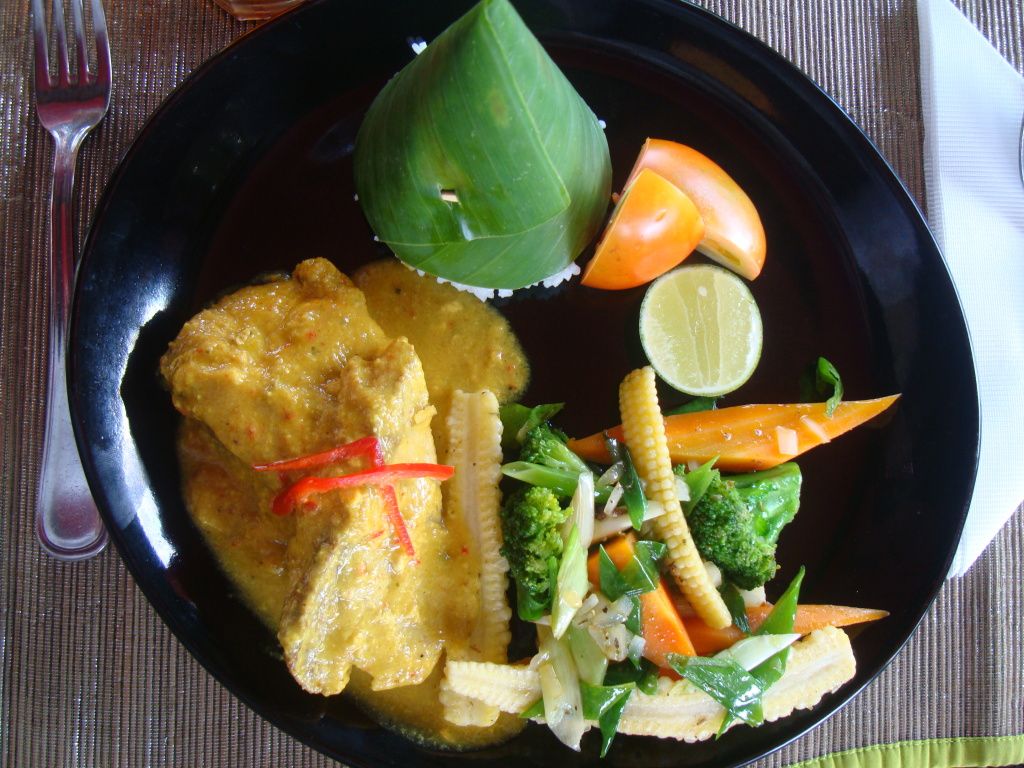 ~ Nasi Ayam Bumbu Kuning ~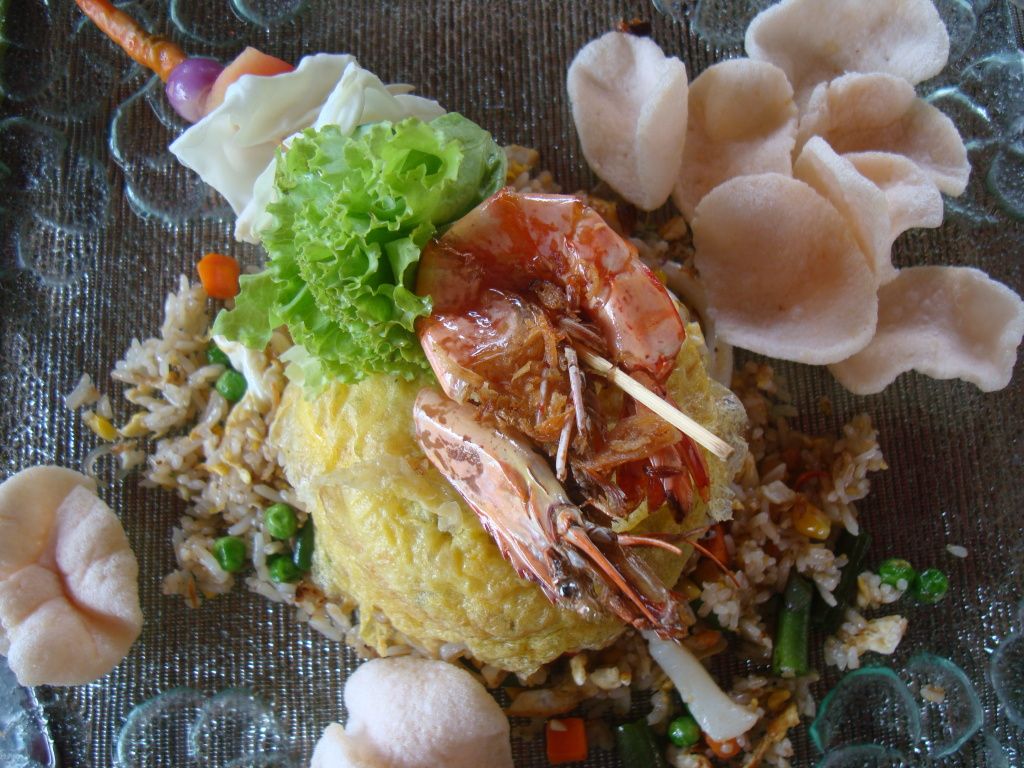 ~ Nasi Goreng Spesial Seafood ~
Ne air minum saya.....

Mocha Ice

of course~..........
Bagi yg mau try makan di sini, sila google map sendiri ya..... hehehee....
JL.MONDORAKAN 252 KOTAGEDE JOGJAKARTA