Melasti Kedongan Cafe, Jimbaran Beach, Bali
Masih dalam mood Company Trip to Bali,
mau promot salah satu restoran yang terletak di Pantai Jimbaran...
Melasti Kedongan Cafe...
FYI, di sepanjang pantai Jimbaran ne, semua restoran open air taw....
Tp restoran² dia lain2.....
So, during company trip lepas, kami dpt la Melasti Kedongan Cafe.....
Kenangan with Ms.Har, Lily Tay & Mr.Lim.....
Sambil- sambil makan tu, ada juga persembahan tarian Bali di atas pentas...
Sambil- sambil makan, dapat menikmati pemandangan pantai & angin yg dingiiinnn.....
Tiap sorang dapat set Platter - seafood bakar....
Dalam set ne ada Udang, sotong, ikan, kerang..
Kalau byr sendiri mmg la mahal, tp ni kan company trip...
So semua bil sdh bayar sekali pakej....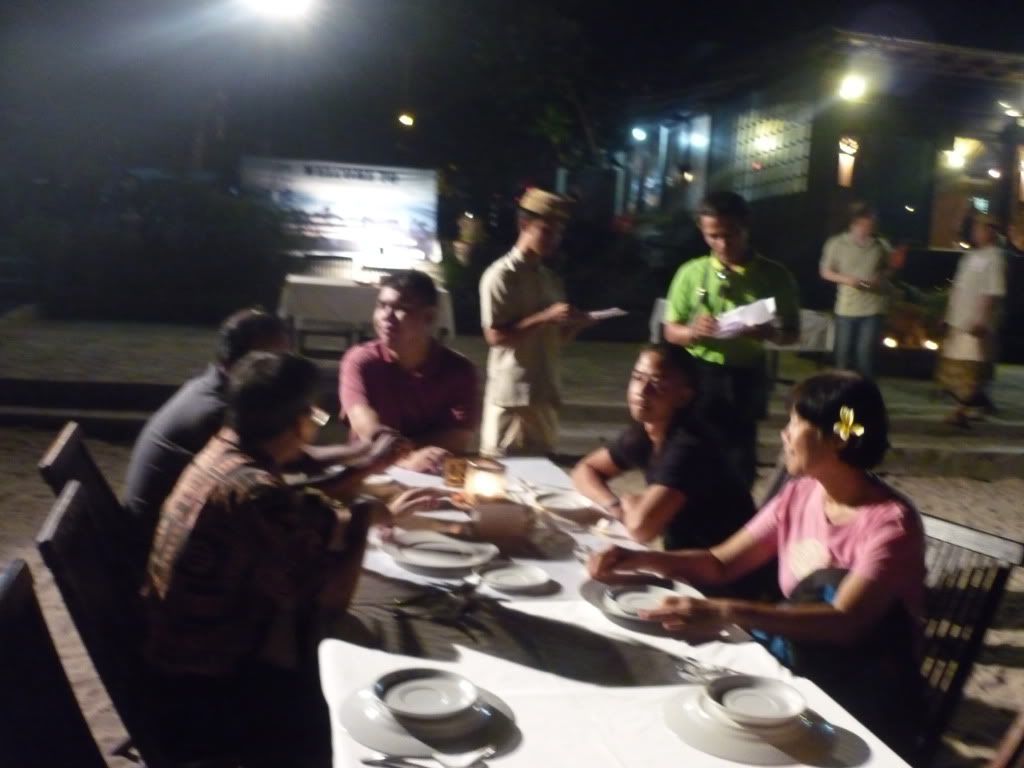 Kami tidak perlu order, sbb memang semua org dpt Set Platter.... Woww...
Ramai gila pelancong yg makan di sini...
We are Kumpulan Saintifik Family ~!!!!
p/s:: best ne kalau datang sini utk Honeymoon..... Dorang ada sediakan tempat duduk khas utk 2 org kalau mau yg romentik style.... siap ada "janur kuning" lagi, khas utk duduk berdua......