Hollaaaaaaa utk peminat² K-pop seantero duniaaa~.....
Sebagai peminat setia K-pop, mesti kamu byk beli barangan k-pop kan....
Saya pun tidk ketinggalan....
As for me, saya merupakan peminat fanatic SUPER JUNIOR!!!
Peminat SuJu lebih dikenali dgn

E.L.F (Ever Lasting Friends)

....
Dalam SuJu pulak sy paliiiiiiiiiiiiiiiiiiiingggg minat

Lee DONGHAE

!!
OMG, dia punya COMEL & HENSEM tu mcm tiada yg dpt menandingi, ekekekeke~....
Member yg lain sy paling minat: Si Lucu

EunHyuk

& Si Hensem

KyuHyun

..
THE CUTEST ~ Lee DONGHAE !!! ♥
Kabar baik utk peminat K-pop di area KL/Sngor ne,
dengan mudah kamu bulih dapati barangan K-pop di Berjaya Times Square....
Walaupun agak mahal, tp kalau dikira² dgn barangan kpop yg dibeli secara online,
actually hrga nya hampir sama juga sbb kalau beli online, kena byr wang pos lagi kan??
Kecuali kalau barang yg dijual secara online tu tiada dijual di kedai ne.....
Haaaa~.. yg tu mmg berbaloi utk kamu beli secara online....
Bagi yg minat-gila-barbie utk meng-koleksi barangan k-pop,
tiada istilah membazir sebenarnya.....
Nama pun KOLEKSI barangan yg kita MINAT, yaa dak???
Yang ne senarai barang² yg sy beli di kedai ne.....
Super Junior baseball jacket, RM90.00
E.L.F handphone strap, RM16.90
Set Sudu+Chopstick Suju, RM30.00
Oh yaa, untuk pembelian RM100.00 ke atas,
maka kamu dpt la menjadi member secara otomatik.....
Dengan member card ne, pembelian kamu akan dpt diskaun 10-15%...
Yang ne la member card saya, OHSEM!!!!!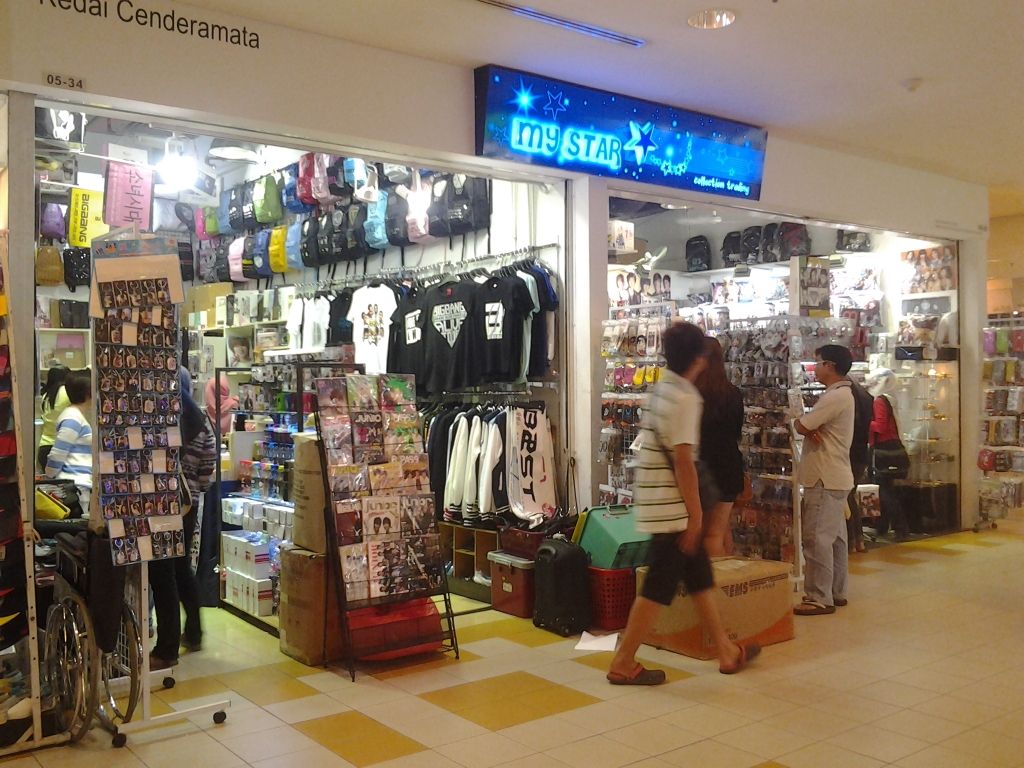 Kedai ne ada dua sebelah-menyebelah....
Sebenarnya kedai yg sama jaak...~
Berjaya Times Square Shop
Business Hours : Monday to Sunday – 11:30am to 9:00pm
Shop Name: My Star Collection Trading
Location: 05-36, 5th Floor, Berjaya Times Square, No.1, Jalan Imbi, 55100 Kuala Lumpur.